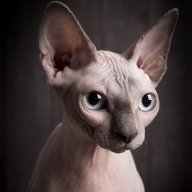 V.I.P Lairian
V.I.P Lairian
Joined

Dec 8, 2016
Messages

1,718
Points

218
So, since there is a few threads about this, for future reference for others, I thought it'd be easier to put the info I found into one thread for easy access.
Aloe is SAFE in shampoos and all that stuff as it is only the juice/gel. The PLANT is "poisonous" as it has a latex component that acts as a laxative in pets.

Vet opinion:
So of course, sources:
Is Aloe Vera Safe for Dogs and Cats?
Aloe For Dogs?
Veterinary Q&A: Follow-up on toxins — aloe vera
Research articles weren't as definitive: they talked only about the plant, or just it as cosmetic grade. One stated the use of Aloe Vera though:
Shampoo Therapy In Veterinary Dermatology - WSAVA2004 - VIN
They all seemed like creditable sources for information. Yes if there were peer reviewed articles about it, those would be great. But there is nothing that I can find. The magazines are creditable in my opinion because they are health orientated pet magazines and lying is not beneficial to them.
So at least now there is some reading material and we can all do our own research and come to our own conclusions.
.
If someone finds conflicting information, please share!