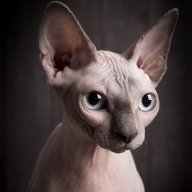 V.I.P Lairian
V.I.P Lairian
Joined

Dec 8, 2016
Messages

1,718
Points

218
So I'm glad I was home tonight... because we had the apartment fire alarms go off and had to go stand outside and wait for the firefighters to show up. Thankfully nothing was on fire!
But Astrid was a trooper! I have never had her go into the travel carrier so easily and she didn't make a peep. Not so impressed when we were let back in though, wouldn't fully close her eyes for a good hour. But now she's sleeping and looking cute
but still is visibly shaken. I'm just glad I was home, I was at a camp out for work last night and was an hour away and that there's no actual fire!