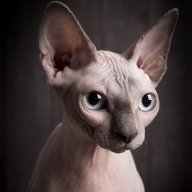 V.I.P Lairian
V.I.P Lairian
Joined

Dec 8, 2016
Messages

1,718
Points

218
So I came up with a cheap, and removable solution so Astrid can be outside by herself.
In total it cost me 5$ and it allows her to go all over the patio and no be able to get out. I live on the third floor technically, so cannot have her getting curious and trying to wiggle under the bars.
So here is my solution:
1 6m tie-out cable
1 leash
Then I just tied up the tether and added on the leash after cutting it to the right length, the tether is a bit too long but the other one should have just been too short after wrapping to give some slack.
Now hopefully the strata is fine with it lol people have lattice up so I should be fine