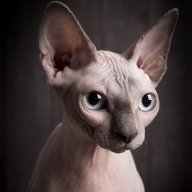 V.I.P Lairian
V.I.P Lairian
Joined

Dec 8, 2016
Messages

1,718
Points

218
So, as you guys might know, I hate cat trees lol anyone I have found is horribly ugly. Plus I'm not paying 500$ for something that has no play value and is made of fur nastiness. BUT my nanna found a lady that custom makes cat trees!!! So I finally got exactly what I wanted and tailed to Astrid love of heights and jumping.
Should be delivered In The next few days. Took her maybe a 1-1 1/2 week to build and best part it's only 250$. And the money goes to an actual human not some corporation which makes it even better in my opinion.
So her is the Princess's cat tower. I asked for between five five to six foot so it's massive XD. Good launch spot lol.
I'm so excited for her to get her paws on it lol
This is what I gave her to work from:
Plain and simple, just the way I wanted it lolplus size wise it won't eat up the apartment.