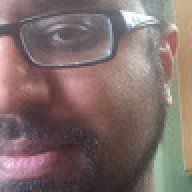 Joined

Sep 13, 2023
Messages

32
Points

19
I adopted my lovely 4yr oild goblins two weeks ago, from my friend Eliza. He had to give up the cats due to a combination of financial and medical problems that are affecting his memory. He remembered the state where the breeder lives that he got them from, but no other details. The building I live in is very anti-pet, and the whole idea of ME adopting some cats as ESAs came up independently, elsewhere, while Eliza and I were supporting each other through our respective medical issues (I had a minor stroke in November 2022). Of course, in order to apply for ESA status with my building, I needed the medical history of the specific cats I planned to adopt, and Eliza's memory was too shot to be of any use in this regard.

Some smart google searching by my partner yielded two possible breeders living in that state. I called them both, leaving a message for the first one, and the second one answered and turned out to be the breeder I was looking for.

She was SUPER helpful and informative, but didn't recognize Glomptar or Fuzzbutt's names (makes sense, those are both very Eliza names). She remembered Eliza, and was certain that Eliza had only adopted one of her kittens. Fuzzbutt's origin remained a mystery (Eliza insisted that she brokered the deal, even if Regardless, she invited me to reach out if I had any questions about raising Sphynxs generally.

Fast forward to yesterday, when I reached out to the breeder with the concerns I've also been about posting here. Discussion about weight lead to me sharing a picture of Fuzzbutt, whom she recognized! Fuzzbutt was purchased by her Mom, from Russia! She was intending to breed her, but Fuzzbutt had some medical issues and needed a hysterectomy. Which is why she gave her up (I knew Fuzz had a hysterectomy, but not why).

OF COURSE she's Russian Princess with a villainous back story!

So her baby name was Pandora, and I am thinking about switching it back, since Fuzzbutt feels a little demeaning by comparison.

Also, I got in contact with the mom, and now I'm sharing pictures and updates with the first person who ever guarded her! And sharing stories with all of them.

I also now have direct contact with the guardians of both Fuzzbutt's and Glomptar's parents. Among the many other interesting facts, I learned that all four of them play fetch! Like, will bring the balls back to be thrown again.
Last edited by a moderator: