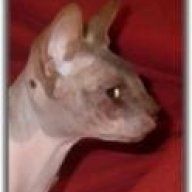 V.I.P Lairian
V.I.P Lairian
Joined

Mar 30, 2009
Messages

1,280
Points

163
Thinking out loud and wanting opinions too please.

We are thinking of buying a small 'cheap' house to use as a rental property and
maybe
move into ourselves, after a couple of years.
Found the perfect house in town. Its $50,000 (brick house, 3 bed, 2 bath, 2 living, 2 garage and a basement) It's just outside of city limits so chickens etc are allowed (I want a smallhold eventually, so would love to be able to have chickens etc.) There is even a field behind with cows etc in, so could sit outside and see critters rather than houses. So its cheap (repo)and perfect size. Love the house.

But:
The location isn't great. There is a deserted trailer next to it, and some of the neighbours homes aren't ideal (not clean/ tidy, junk-yard type driveways.) Sounds judgemental (which i'm not) but it does look really bad
in places
, when we drove down the lane.
Its my ideal home but it's in a bad location. I know you are meant to buy the 'worst house in a good neighbourhood and not the best house in a bad neighbourhood'', when you're thinking resale.
Does location, location, location really matter?