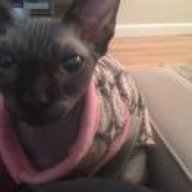 V.I.P Lairian
V.I.P Lairian
Joined

Jul 25, 2009
Messages

1,242
Points

158
I'm not a big comic fan but I always used to look for Monty that had Fleshy in it. I just googled it for a laugh and found a bunch.
http://comics.com/search/?Search=fleshy&PerPage=10&Page=1
(there's a couple pages of results)
I like this one:
-oops sorry the pic is too small to make out (I realized after I posted). Its the one on page 2 of the results about sunscreen and twizzlers!