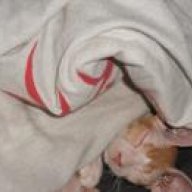 Joined

Oct 18, 2010
Messages

846
Points

0
OK, so I am a HUGE world of warcraft fan and have been since it came out.
The new expansion, Cataclysm comes out today. About 6 months ago I ordered the special edition on line (they sell out quick!) because I wanted the in game pet (see, I collect virtual pets too!!).
Last night, my BFF went to a midnight launch to pick her standard copy of the game up, I have to wait until the courier delivers mine at some point today :'(
So, to cheer me up in the meantime while I am waiting, I come to SL and what is the advert on the main page???????
Warcraft: Cataclysm!!