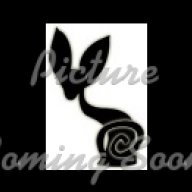 Joined

May 4, 2009
Messages

1,767
Points

0
So, most of you know I just adopted 2 more adult sphynxes last weekend (YAY!).
Well, I've been having a rough time this week introducing them to Walter and Helen. I kept them separated for the first few days just to make sure Nelson and Mandy didn't bring any bugs with them - I didn't want them to make Walter and Helen sick if they had anything... fortunately they both seem healthy!
Anyway, the past couple of days when I get home from work, I let them out of the spare bedroom but I've had to constantly supervise the four of them or I would be breaking up cat fights. Nelson and Walter are the worst, and Walter did get a pretty good scratch on his side last night. As long as I'm in the room with them they behave, but as soon as I leave their sight, they go nuts and start stalking and attacking each other. It's been really stressful and I was running out of ideas. My usual tricks were only working so well - they were fine as long as I was sitting on the floor with them, playing with them or feeding them treats, but I could only do that so much

Then our member, Sami (aka PitRottMommy) suggested I try the Feliway Diffuser. This thing is AMAZING!! I just bought it today. The instructions say it takes up to four weeks to take full effect, but I'm telling you, its working immediately. They've all been in the same room for 7 hours with no fighting (and -bonus - no scratching the furniture!) They are all just being calm and chilling out. I'm going to go buy 2 more tomorrow and put them throughout the house!
It works just like a plugin air freshener and is supposed to last approximately 4 weeks. I recommend this product to anyone who is having behavioral issues with your cat (scratching, urination) or introducing a new cat into the home or if your cat is stressed out for whatever reason. I am totally amazed. By the way, it emits feline facial pheromone that cat's find comforting, but I cannot smell it AT ALL.
Thanks, PitRottMommy, for the recommendation!

http://www.petsmart.com/product/index.jsp?productId=2755197