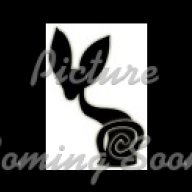 Joined

Apr 27, 2010
Messages

1,068
Points

0
I found this add on Craigslist and she is trying to find a home for her Sphynx ASAP. She is located in Parker, CO and I would have been interested in her but she likes to try to eat birds! That could get really ugly in my house

I emailed her back and asked her about breeder info, papers and health info and will post when I find out. I wont post the breeder info

Can anyone help her?
Hi Dawn I am asking 400 for her. That is exactly what I paid for her two weeks ago. I just adopted her two weeks ago from a family that said if it did not work out that they would and wanted her back. I wrote the family and told them it was not working and they said they would get back to me I gave them a day a two and wrote them again and they are no longer responded to my emails. After about 5 days we decided she is not working out. I got her for my mother and she has a bird and the cat and very much into trying to eat the bird. We have had 3 other cats with this bird and never really had a problem I mean if you let them next to each other they would want to eat them but not to the point where you have to watch them nonstop. I have a bunch of people that are asking about her but I want to find the right home. She is not yet fixed and I was told she is in heat and that, that is why she rubs her neck on stuff so she has a mark on her neck. I was going to have her fixed this week but don't want to do that since we are not keeping her. I am attaching a coulple pics for you.
Ps I was holding Shilo for someone that promised to pick her up today and that has falling through. So I need to find a home as soon as I can. I wasted a week finding a new family cause I trusted this other lady.