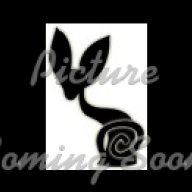 V.I.P Lairian
V.I.P Lairian
Joined

Dec 2, 2009
Messages

1,753
Points

0
I have been waiting on the part sphynx CL kittens and have emailed asking for pics and also pics of the mommy. I got some pretty blurry kitten pics and then mom, here's the alarm bells there are two mommy cats, not one, the moms are clearly PART sphynx, but not hairless. She says they are donskoy sphynx (dont those sometimes have more coat?) One of the mommy cats, looks like a kitten herself, and she says that one is sick right now. Also she is thinking of letting them go at possibly 6 or 7 weeks, i guess due to mom being sick. Getting info on the parents is like pulling teeth. Some emails go unanswered and others are answered vaguely and with one line replies.The picture background looks like a breeding setup to me. I am including the pics I got for your opinions. My husband says these kitties need love too, and I want a sphynx kitten so badly, but I am just getting weird vibes here. Let me know what you think please.
Here is the email I got today:
Iwill probably have all the ones with the less hair around. You can pic the two you like. The male orange one has his mother's personality which is typical of sphynxes. The first pic is of Naula the orange kitties' mama and the second is of Goldi the white kitten's mom. You can see they have some hair, but are half bald. Naula might have lost some more hair during her pregnancy. She is sick now
.

Mom one pic
Mom two this is the one that is now sick
kitten pics