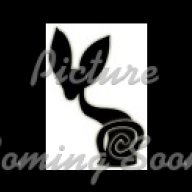 Joined

Apr 27, 2010
Messages

1,068
Points

0
So I put in my application for a great dane at the local rescue. My partner is coming home from Afghanistan soon and she has really wanted one for a long time. I have been searching the entire time she has been gone and I think I might have found one.
He is an old guy who is 6.5 years old. He might have a hip problem but I know an orthopedic surgeon vet so I think we can get that taken care of for a small amount and some beers!!!


He seems like he would fit in well here and he gets along with cats. I figure that we can give him a good few last years of his life

I dont think I will have a problem because Johnny was raised with a Dane and Milton could care less.

When I was filling out the references part of the application, I pondered putting SL on there!

. I think you guys could give them a good reference.
I have been so excited in my wait for the phone call from the interviewer and I havent gotten one yet. Maybe this weekend???

I hope so and I hope to get the process done so I can hopefully get him.
Here is a picture of the handsome man. keep your fingers crossed for us