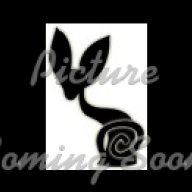 V.I.P Lairian
V.I.P Lairian
Joined

Dec 2, 2009
Messages

1,753
Points

0
Sooooo, Shannon and I have an announcement to make, Razzle Gummi Berry will be joining my lively household!:Laugh: I had given up searching for a kitten, when Shannon PMd me to ask if I would be interested in a chance to adopt Razzle....I thought about it for a looooong time, (long enough to type YES, lol). and after much discussion with Shannon I was approved to be Razzle's new mommy.
I am thrilled! The berries have been such a special part of the lair and I am so proud to be chosen to raise one. I am sad for Shannon, that she gave up her baby, but I feel like she will be part of my family now also. She is the "birth mom" and I promise to send lots of pics and updates so she will never completely lose Razzle.
I offer a sincere heartfelt thanks to Shannon for trusting me to adopt her baby. Words can not express my gratitude.
We considered flying Razz here, but my husband said he wasn't comfortable with that, so, we are planning a road trip, from SC to WA!

And saving the biggest news for last~ Razzle Gummi Berry is now Gummi Bare! (with Shannon's approval)
Thank you all for helping raise the berry babies, I am so happy that I found this wonderful group of people!:Laugh: