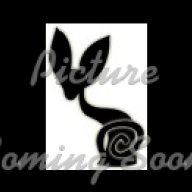 V.I.P Lairian
V.I.P Lairian
Joined

Dec 2, 2009
Messages

1,753
Points

0
Gummi Bare went back to the second vet today. The first one has already told me he has nothing left. Her breathing is labored, you can hear it and you can see her struggle to draw breath. Otherwise she is eating, pooping well, active, not acting sick. But the same breathing issues as always just getting worse, so I took her in. I am going to do my best to detail what happened, we were there three hours. I am emotionally, physically, financially drained.

He took x rays, they were not good. He saw "something" in her mediastinum(SP) between her lungs surrounding her heart. He does not know what it is, but it is putting pressure on her lungs. It could be fluid, it could be a tumor. He is thinking it is her thymus.

He suggested sending her to a specialist, so he called them and asked about getting her in. We were told it would be a minimum of $1500 just to do two diagnostic tests,(ultrasound and aspiration?, basically sticking a tube down her throat and removing fluids to test?) not including office visit, and CAT(haha) scans, MRI, and more (I can't remember) My vet knows that I can't afford that (I had to set up payments to pay him for today's $300 visit) So he spent some time on the phone with the vet consulting and they came to the same conclusions ~thymus, possibly cancer, but most likely un curable. However it could be her pericardium, also incurable.

There was no thought by any either of them that she has something treatable, just lots of diagnostic testing to be done. My vet took some blood from her jugular to see if FIP was indicated, it was not. She screamed and fought and blood was everywhere. I was a wreck. It was horrible putting her through all this.

In the end, he put her on steroids and clavamox, because if it is cancer steroids would be the first step, and as he said, we have nothing to lose by trying. Whatever it is seems to be growing as she does and putting more pressure on her lungs, and her lung wall is thickening. (I don't know what that means) Of course steroids have their own set of side effects.

We are supposed to call him in a couple of days and let him know if she is improving at all. The only way to know for sure though is another $170 x ray *sigh*

I left there and went to her first vet, asked his opinion. He agreed completely, however he added (very gently) that should she get very bad again, we may want to consider euthanasia as an option. He said it was just something to be thinking about. Ouch.

Treasurecat's vet offered before to look at Gummi's records and give his opinion as well. We are taking her up on that, if he is still willing.

There is one thing that I want to come from this. If ANP is still considering breeding Neffie, this should put an end to that idea. This is most likely a birth defect and is very probably genetic.

Guys, I am a wreck. I looked at Freya and thought, "Why can't it be her instead" I felt horrible for even thinking that. I just love Gummi so so much. I know she has not been with us long, but she is so special. I can't imagine this house without her. Now what? It's like a bomb waiting to explode. I am trying to come to terms with the fact that Gummi will not grow old. The time we have with her is a treasure, I don't want it tainted with sadness.

I don't know what to do anymore.