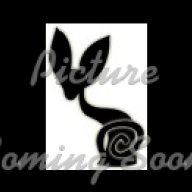 V.I.P Lairian
V.I.P Lairian
Joined

Dec 2, 2009
Messages

1,753
Points

0
Hi guys! I just wanted to drop in and say how much I mis you all! Susi, inferno, Dreaming, MMSB, snuffie, holly, Pbinky, Butterball....too many to name! I see a lot of you on FB at least.

This semester is HARD and taking so much out of me, but Gummi Bare is doing GREAT! We switched from TOTW to grocery store food (Whiskas) and her poop is finally solid, go figure! Her breathing still sounds a bit rough, but no longer like a horror movie villian. The prednisone is helping her a lot! She is playful and growing! My dumb camera broke so I don't have any recent pics, but she is a beauty!

Truth is losing her hair! She is looking very Peterbald, and regal. But poor Dare is an odd mess! She still has the tennis ball fur and is the ugliest sweetest cat ever, lol.

I am not thinking of how long Gummi has, but of how much we love her right now.

I miss you guys, hopefully I will catch a break soon and can return full time for my lairfix!