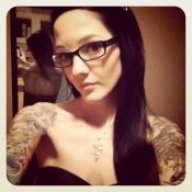 Senior Lairian
Senior Lairian
Joined

Aug 10, 2011
Messages

326
Points

78
First I want to apologize for not being on the Lair much lately, I've been working crazy hours 6 days a week and have just been to exhausted afterwards to come online for any longer than 3 minutes!

Anyways, I have a question. Has this happened to anyone else or does anyone know what it was lol.

The last time I bathed Hudson, everything was going as normal (he's been loving his baths since the weather has gotten colder) but this specific time he let out some brown looking liquid/clumps out of his but....I thought maybe it was feces but the smell was horrendous, not like feces at all (sorry to be gross but it almost had the smell of a female menstruation cycle, yuck) I ended up having to let all the water out of his tub and had to re-bathe him as he just stunk of whatever the "liquid" was. I know dogs get their anal glands squeezed when being groomed but Ive seen that before and this didn't seem like the same thing....anyone have any ideas?? Was he just "really relaxed"?? Again I apologize for the nastiness of the explanation.