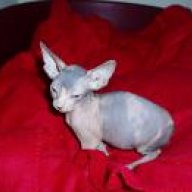 Senior Lairian
Senior Lairian
Joined

Jul 10, 2010
Messages

484
Points

123
my younger sister is due to have her baby on wednesday this week although i very much doubt he will come on time. i'm so happy for her and her partner they been thrue so much recently and now everything seems to have come together for them.
they have just bought their first home together and are settling in together nicely. before this my sister had lived with me since she was 13 as my mother who is an acholic could no longer take care of her. she is only 17 but is very mature for her age, and her partner is one amaizing guy he had to retire from the army after he was bobmed and suffered severe injuries almost resulting in death, he received comensation and with this he bought himself a house for him and my sister to build their family life together. they re so happy for the first time in years and i am so happy or her to have someone who will take care of her and make her happy,
yesterday they came round to visit and they asked if i would be at the birth of their son,

i obviously said yes and i am sooooo exited she had mentioned it before but i thaught she was joking but they both want me there. so now its just a waiting game when will she pop lol!!!!
well i thaught ide share the happy news as we dont get much of that these days thanks for reading xxxxx