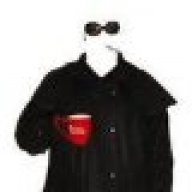 Senior Lairian
Senior Lairian
Joined

Dec 1, 2009
Messages

541
Points

133
My local morning news show does a pet of the week blurb every Monday, so on a whim I sent in photos of 5e:
While eating breakfast this morning, my delighted shouting woke everyone in the house (and got me a dirty look from 5e).
My 5e had his .15 seconds of fame! the news anchors said he was unique and cute.
It totally made my day
here he is starting at about 4.12!
<script language="JavaScript" type="text/javascript" src="http://ramar.img.entriq.net/dayportcore/dpm/DayPortPlayers.js"></script><script language="JavaScript" type="text/javascript">DayPortPlayer.newPlayer({articleID:"1205",bannerAdConDefID:"5",videoAdConDefID:"2",playVideoAds:"true",autoPlay:"true",categoryID:"15",accPos:"CCTVI.VIDEO.LOCAL",accSite:"KJTV",playerInstanceID:"1D112E34-34FC-6329-73FD-1AE66DCEB54C",domain:"ramar.web.entriq.net"});</script>
Last edited: