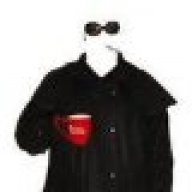 Senior Lairian
Senior Lairian
Joined

Dec 1, 2009
Messages

541
Points

133
Susi: well said!!
As someone I consider very wise once said: "how do you make good friends? be the type of friend you would want to have"
If we all remember what it is about SL that we love (other than the cute sphynx pics
) and try to be that type of SL member, I think this will continue to be a great place on the net!
and the wise man?-- he's said some other clever things that saved me a lot of problems -- stuff like "you shouldn't siphon gas with a lit cigarette" --Thanks Dad!