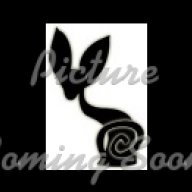 Joined

May 4, 2009
Messages

1,767
Points

0
I was trying to sleep in one morning, and Harold was sitting on my stomach waiting -impatiently- for me to wake up. I guess he got tired of waiting, balled his little paw into a fist and punched me in the face!

I thought that was just a Harold thing, then just the other day I fell asleep on the couch, and woke up to Walter smacking me across the face to wake me up!!

Do any of you have abusive pets?