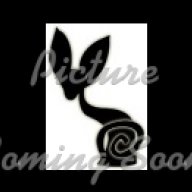 Joined

Apr 3, 2010
Messages

1,307
Points

0
I just need to do some venting here...

Last weekend, my 17 year old daughter gathered her things and took off to live with a friend and her friend's father because she can no longer handle having rules. We are not strict but she had a reasonable curfew, was expected to keep up her grades, do chores and be a respectable, decent individual. That was pretty much all we asked.

We have always been supportive of her. We supported her when she came out to us last summer. We supported her when she then started dating boys again. We have supported her in her sports, in her music, in school. Then she met this group of friends and it has all changed. These kids can do what they want, when they want and no one cares. She doesn't know who she is, what she wants or where she is going. Her ambition right now seems to just be playing beer pong and smoking weed and running around.

She thinks she can make it on her own with her $400 a month job wages and can pay for her own phone (prepaid cell), school clothes, personal items, haircuts, makeup, etc.

I spoke to a councilor who said she needs see she cannot support herself and she needs to learn a lesson (so we are not to help her out with anything monetarily). We know where she is, we know she is safe and let her try to make it on her own. He said she needs to see what it is like to go from a loving environment where people care for her ad give her things to having to deal with everything by herself both emotionally and financially. She will eventually realize what she took for granted and ask to come back. He said if she doesn't learn this on her own and comes back, she will just take off again next time she is told no.

I am just beside myself. I cannot go into her room without breaking into tears. Her brother cries himself to sleep. She hasn't even talked to him. She doesn't care how much this is hurting all of us. Just as long as she can go out and have "fun" now whenever she wants. I am trying to just go on with my days as if they are like any other day because what else am I to do. I just can't help but feel like I have somehow failed.

This is not how things were supposed to go...

I just needed to do some venting. Sometimes you just need to say things to people that are not close to the situation or having to hear it or deal with it.