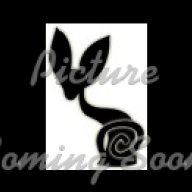 V.I.P Lairian
V.I.P Lairian
Joined

Dec 2, 2009
Messages

1,753
Points

0
The first time I bathed Gummi, she went straight from the towel to the litterbox, and promptly stepped in poo!

had it all over her hind feet and tail~ back to the tub!
Today, I got some coconut oil and she had her first oil bath, she was soft and sweet smelling............ and went straight to the litter box..............and stepped all in poo!


all over her hind legs and tail! Back to the tub with her.
At no other time has she stepped in poo, only after her bath (which by the way she does NOT like)lol. I think she is doing it on purpose to get back at me for washing her!
Guess I need to plan on TWO baths for her from now on