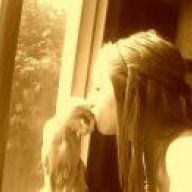 Administrator
Staff member
Joined

Feb 2, 2009
Messages

4,988
Points

271
It's that time of year again! For those of you who where not here last year I will explain!

First you decide if you want to take part, it is fun and you only need to spend $30.
If you would like to please pm me your info.
1- first and last name
2- address
3-are you male or female
4-is your cat or cats male or female, if none yet thats ok

5-does you or your cat have any allergies
Then please make sure you have your profile page filled out because this helps who ever gets you to buy for learn a bit about you.
I will give everyone until Sunday 11-14-10 to get me this info, then on Monday 11-15-10 I will send you the name of the person you will be buying for, please keep this a secret and try not to let anyone know who you have because we have a little game when it is all over trying to guess who your gift was from.
Please when buying gifts do not spend more than $30 and keep in mind that you can buy for the human the cats or split it up and do a little something for both.
Please make sure you mail your gift out so that it arrives in time for Christmas to be safe I would have gifts shipped by 12-15-10. And please when your gift arrives do not open it until Christmas, I know that can be hard but it is more fun that way, after you open it please post and let us all know about it and who you think that it is from? I will let you know when it is all over!
Yes there where a few miss haps last year and gifts where mailed late and or not at all, so I ask you to please let me know when your gift has been mailed and when you receive yours in the mail, I know things happen and there are no hard feelings over last year but keep in mind that I really want everyone who sends a gift to receive a gift so if gifts are not mailed out by 12-15-10 I start shopping so that no one is without a gift, I love Christmas and have alot on my plate this time of year so please guys try not to add to my stress

Also keep in mind that if you have user A that does not mean that user A has you!
I hope that you all have fun and this is enjoyable for all who participate!