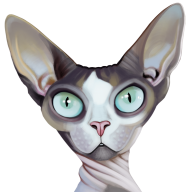 Administrator
Staff member
Joined

Jan 13, 2009
Messages

23,556
Points

643
Reasons for spaying/neutering
Greatly reduces behavioral problems like spraying in both male and female cats.
Cats that are altered live longer lives according to statistics.
Neutered male cats live 40% longer lives than those not neutered.

Female cats if not spayed and not bred can develop Pyometra which is an infection of the uterus and can be fatal.
Female cats that are spayed can't get uterine cancers and the risk of mammary cancer is reduced by 25%.
Spayed female cats are less likely to get urinary tract infections.
Male cats can't get testicular cancer if neutered and helps reduce prostate issues.
Male cats that are not neutered develop the strong desire to get out of homes when they know a female cat in the neighborhood is in heat. There is also a strong likelihood of the male cat howling, being aggressive toward owners and other pets in the home and the potential of them slipping out of the house increases.
Altering your cat reduces the risk of an "accidental" pregnancy.
Things to remember when having a Sphynx spayed or neutered:
Always be sure the vet does not use Ketamine, this particular anesthesia can be fatal to a sphynx cat that has hidden heart issues.
Some breeders will spay/neuter at a very young age before the kitten goes to their new home. If not altered, then a good rule of thumb is 6 months or 5 lbs whichever comes first.
If you are thinking of microchipping your cat, doing it during their spay/neutering is a perfect time while they are already under anesthesia.