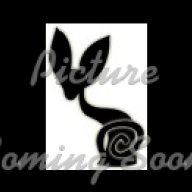 V.I.P Lairian
V.I.P Lairian
Joined

Dec 2, 2009
Messages

1,753
Points

0
My daughter and I went to our local pet store today, I had not been in it, in fact didn't even know it was a pet store, it says bait and tackle. I was horrified! there were roaches and mice running across our feet! The fish tanks were all slimy and green, the mice were fed only bread, the snakes were so thin you could see their spines sticking out, there was no AC in the place, and there was a dead bird in the cage, with a live bird, and rats eating it!!

I called DHEC, DNR, health dept and animal control! All of them said they know about the place and they hate it, but there is nothing legally they can do!!! So me being me, lol, I called the news media again! They are going to try to come do a story on it this weekend, also my daughter snuck some pics, sorry they are not great, and we are sending them to all the newspapers. It's so wrong that they are allowed to treat animals like this!
The green lump behind the bird is a dead bird!
These are birds, look at the nasty water!