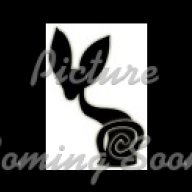 Joined

Apr 27, 2010
Messages

1,068
Points

0
Johnny and I took a road trip yesterday. We went to go see his breeder and see one of his babies go to his new home. Johnny was not a happy man. He hissed and growled the whole time, even in the spare room that the cats dont go into. When I brought him in the house, he hissed and lunged at everyone who acted like they were going to touch me. I have never seen him like this. I was kind of embarassed


It was understandable but I wonder about showing him? I think I really need to socialize the little man a little more! Once we got on the car he was all laid out on the seat like he owned the place.
I love him....he is such a character!
She has the most amazing cats. I stayed there for house and asked questions and talked about things. It was so good for me. Thanks to you guys I had lots of questions to ask.
She has all sizes and shapes of kittens. Old cats and babies. She has one retired breeder that spent most of her life producing kittens in a cage. When Johnnys breeder got her and found out that she had over 100 kittens and that she was covered in scars, she had her spayed and now lives the life of a queen. She is the sweetest thing in the whole world. She has had so many kittens that her hips are spread out and the waddles when she runs! It only ads to her character

I had no idea the normal Sphynx kittens can be so small. I think I have an elephant instead of a Sphynx


Anyway......I just thought I would share our outing with all of you