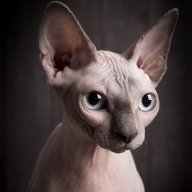 V.I.P Lairian
V.I.P Lairian
Joined

Dec 8, 2016
Messages

1,718
Points

218
Holy! Has it been a crazy year. Three semesters later I have finished my first year of college. And still have a million to go! Lol 7 years left + 2 minimum residency and Ill be completing my goal of becoming a doctor.
Astrid has definitely been the highlight of this year and I can't wait to continue with my scholarly journey with her by my side! Will have to make her little grad suits for each of my grads (should have three: associates, bachelors, med). Considering she has completed all my assignments with me lol she never leaves my side, unless she's protesting my homework! I think a little grad cap will look good on her
So many books and papers.... and money lol textbooks are crazy expensive!